The Evergreen
Panoramic
View
One of two new cabins built in 2005; the Evergreen is an absolutely spectacular cabin. The twenty-five foot great room and eighteen foot high kitchen are accented with Red Pine beams logged from our woods. The great room is decorated with pine bough wall coverings and plush furniture. It also has an entertainment center and gas fireplace. The Evergreen has two bedrooms; both with gas fireplaces, entertainment centers, king sized beds and attached private bathrooms. The master bedroom (second floor) has a double whirlpool tub and private terrace. With a panoramic view of our private ½ acre pond, the Evergreen is the perfect accommodation for wildlife lovers!
Evergreen
Amenities
Homemade breakfast delivered to your door every day at 9am
Full kitchen, island, and dining area
Dishwasher, microwave and coffee maker
Beautiful great room with 25 foot ceiling
Large deck overlooking pond
Master bedroom with in-room whirlpool and fireplace
Open tile shower and rainwater showerhead
King size beds
Televisions in living room and both bedrooms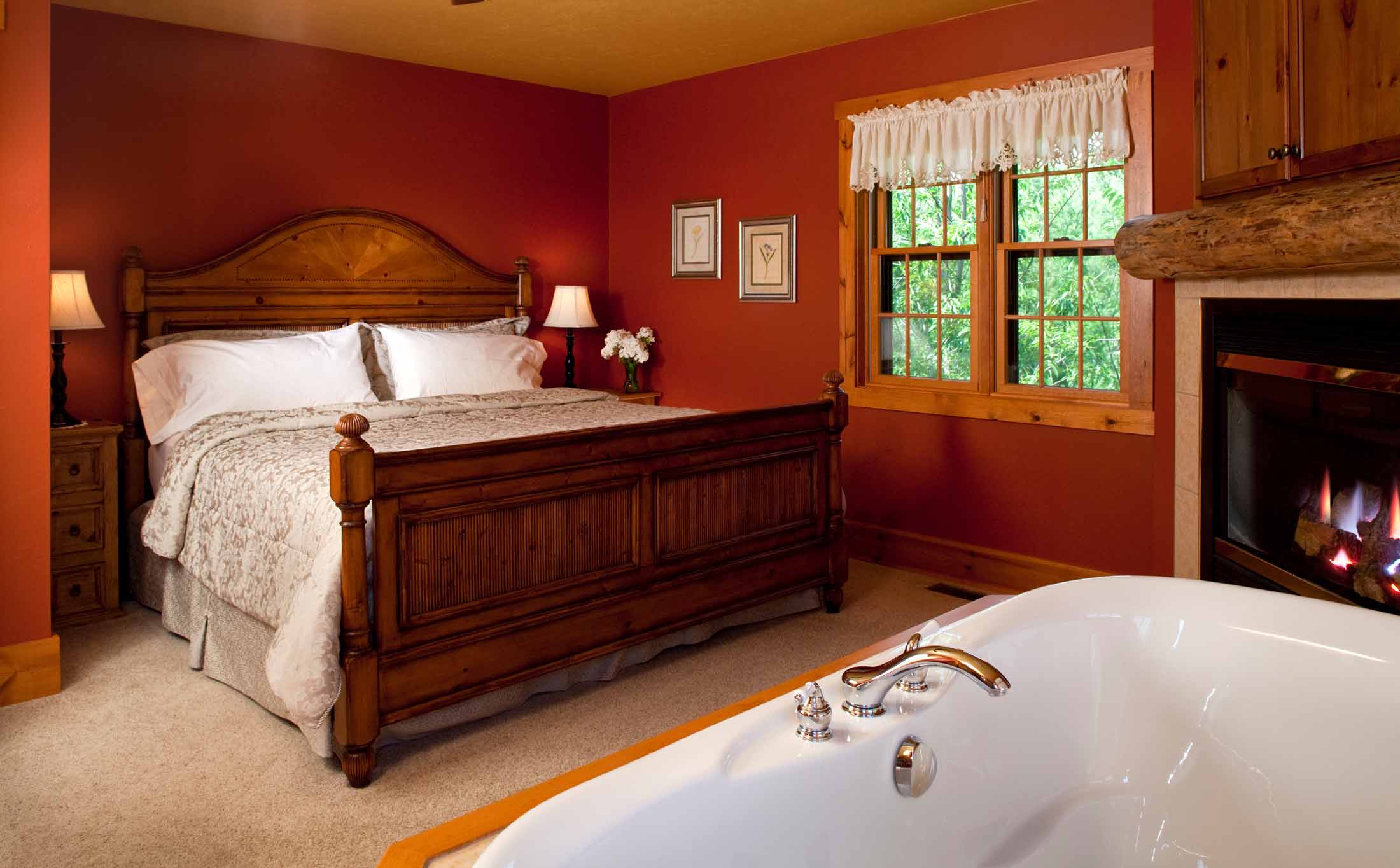 Book Now!
The Evergreen is available as a 1 Bedroom or 2 Bedroom reservation. For a 1 Bedroom reservation, the second bedroom is simply locked, and your rate is reduced. You will not be sharing the unit with any other guests.
Searching Availability...